English KS3 SATS - 2003 - 2009
KS3 Optional Progress Tests - Level 3 - 4
KS2 SATs Level Threshold Tables
Key Stage 1 SATs assessment tests
English Writing Walls
Below are useful learning walls covering different writing genres, which can be printed out and arranged on the classroom wall as shown on the first page (shown in these thumbnails). Suitable for upper key stage 2.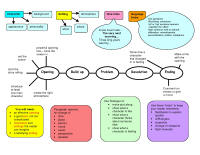 Discussion learning wall
Explanation learning wall
Instruction wall
Recount learning wall
Report learning wall
Narrative wall general.
Narrative mat - higher ability.
Narrative mat - easier
Persuasion wall
SATs papers

Key Stage 1

Key Stage 2

Optional SATs papers

Key Stage 2 SATS tests

Year 6 SATS

Year 6 Tests

Year 5 Optional SATs papers tests

Year 4 Optional SATs papers tests

Year 3 Optional SATs papers tests

SATs papers Key Stage 1 Key Stage 2 Optional SATs papers Key Stage 2 SATS tests Year 6 SATS Year 6past papers revision Tests Year 5 Optional SATs papers tests Year 4 Optional SATs papers tests Year 3 Optional SATs papers tests